How to Visit Japan on a Budget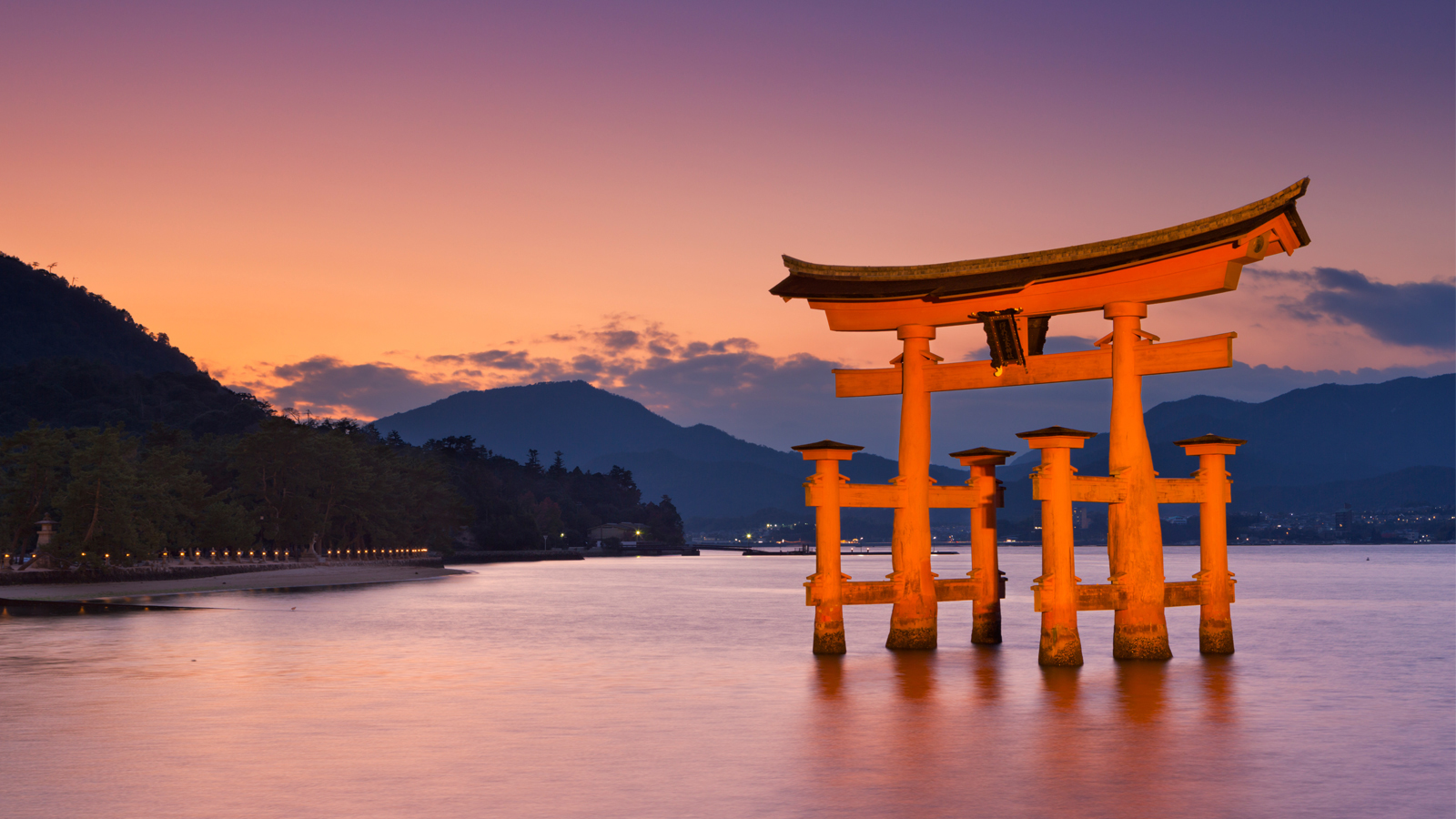 Japan is a wonderful country full of ancient history and modern wonders. It can also be a fairly costly place to visit and yet, if you plan correctly, you can avoid spending too much and still have a fantastic visit.
Method 1. Getting there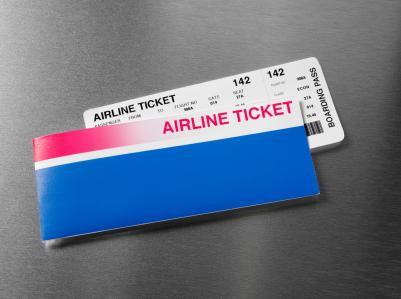 An international plane ticket is expensive but if you shop around and pick your travel time well, you can spend a lot less. If you buy from a travel agent and come to Japan in April or May, you will pay almost $2,000. If you use the internet to find your ticket and come in early March or the rainy season (June), you can spend as little as $750. Compare prices for tickets to Narita Airport and Kansai Airport––sometimes one is quite a bit cheaper than the other.
Method 2. Getting around Japan

Get a Japan Rail Pass. This special passbook is available only to people on a tourist visa, must be purchased before arriving in Japan and offers unlimited rides on Japan Railways trains for one, two, or three weeks. A rail pass for one week is around 28,300yen or $300USD for regular cars, to 37,800 Yen or $415USD for green cars. A "green car" on Japanese trains is a luxury car. The difference is very small and you will find that all seats on the Shinkansen are quite comfortable and spacious.
Rent a bicycle. Near most train stations you can rent a bicycle for the day for under $10. If you're going to tour a whole town you might find that a bicycle is cheaper, more convenient, and more fun than taking the bus or a subway. However, if you come during the rainy season to save money on the plane ticket you may want to stick with the buses and subways. If not, affordable rain gear can be purchased in any convenience store.
Hitchhike. It sounds like bad advice but in Japan hitchhiking isn't nearly as dangerous as it can be in other countries, especially for men. Many Japanese people will drive you as far as they can for nothing more than a few hours of English conversation. It is not recommended for solitary female travelers and is best done in pairs if you do hitchhike. For more details, read Will Ferguson's Hitchhiker's Guide to Japan.
Method 3. Accommodations
Take a good guidebook to Japan. A guidebook will tell you where you can find lodging in any city you're likely to visit in Japan, and has everything conveniently sorted by cost, allowing you to quickly spot the budget options. A guidebook will also list popular restaurants, attractions, and other points of interest. Note that Japanese accommodations have two basic classifications––Western-style and traditional. It's a good idea to plan at least one night's stay in a traditional Japanese inn (ryokan), which will give you a good taste of the traditions of Japan, even though this might be pricier than your other budget stays. The room price in a ryokan usually includes breakfast and dinner. If you do stay in a traditional place, be sure to follow local customs or you may offend the Japanese.
Consider capsule hotels and internet cafes. If you're traveling alone or with a small thrifty group you can often save money by staying in a capsule hotel or an internet cafe:

Capsule hotels were invented to give Japanese business men a place to sleep until the first train of the next day if they missed the last train home. However, they also offer tourists a cheap place to crash. You don't get a room so much as a tube with a mattress, but you cannot beat the price. To get in and out, you usually have to slide and there isn't room to sit or stand. You'll usually find these clustered around train stations or the areas with nightlife. Ask whether bathing facilities are included in the price, as sometimes they are. Not all capsule hotels will accept women, so bear this in mind.
Internet cafes also can be an inexpensive place to sleep. If you come in late, you can often get a room from midnight to 8am for about $20. You may be sleeping on a couch, but if you really want to save money it might be worth it. The internet cafes often have showers as well.
If you aren't shy and you speak some Japanese you can stay in a Love Hotel. Love Hotels are places where Japanese couples get some privacy from their multi-generational homes for a few hours. However, after 11pm you can get the room for the night and usually for very little money. The room usually comes with a free condom as well and you get to see a truly bizarre sight, a sex-toy vending machine.
Consider a pension. This Western-style place to stay is usually run by a married couple near or in resort areas of Japan. You'll usually get a meal with the price.
Method 4. Food and shopping
Stick to budget restaurants and bars when eating out.
Get food from grocery stores. Grocery stores sell plenty of prepared foods just like convenience stores but for a lot less money.
Check out the food vending machines. These are almost everywhere in Japan and you can get a range of food and drink from them, including snacks, green tea, coffee, beer, etc.
Visit the usual chain food stores. McDonald's and other fast food chains are everywhere. Try Mosburger, a Japanese hamburger chain.
Eat at food halls and food markets. These are great budget places to eat, with lots of variety available. Along with grocery stores, these can be a great place for vegetarians, as there will be plenty of fruit, rice snacks and vegetables for sale.

Bakeries are another option, although most food sold in bakeries is fairly sweet and isn't going to be quite what you're used to.

Avoid buying alcohol and clothing. You might have heard that things in Japan are really expensive, however if you avoid alcohol and clothing you will find that everything else is quite reasonably priced. You should, of course, try sake while you are in Japan. Just don't plan on going out to bars every night.
Get pre-made meals at a convenience store. Convenience stores have great tasting, inexpensive pre-made meals. They have everything from prepared ramen to beef bowls. Some convenience stores even have fresh bakeries. Most will have microwaves and chopsticks and/or disposable utensils available. Many have counters where you can eat in the store, if you wish.
Take plenty of digital photographs as your souvenirs. They're cheaper and more personal than souvenirs or expensive artisan items, and they're the best way to jog your memory years later.
Method 5. Activities
Set a daily budget for entrance fees and associated costs with visiting places. This will help you to make good decisions about what is worth paying to see and what is not really affordable.
Find the free or low-cost things to do. There are many ways to experience all that Japan has to offer without having to pay much. Just a few of the things you might like to do:

Visit Akihabara (known as "Akiba" for short) in Tokyo. This electronics district has all the latest otaku (geek) trends and simply taking it all in can be an exciting experience.
Visit Japan's beaches. There are lots of beaches on both mainland Japan and on the islands of Okinawa. If the weather is good, these are a fascinating way to spend some time.
Visit Shibuya, the shopping center for Tokyo youth. Here you'll see many trendy Japanese, along with emerging trends. Bring your camera along.
Take time to check out the architecture. Tokyo has a smorgasbord of amazing buildings to examine and photograph.
See what festivals are happening while you're visiting. Getting caught up in the excitement of festivities can be a great way to remember your time in Japan.
Visit temples and shrines. There are so many that you could make your entire trip revolve around these beautiful, peaceful and enlightening places.
Take time to see Japanese gardens. Some may charge, some may be free but you'll find plenty to see and enjoy as you take a rest from the hectic pace outside of the garden.
Go hiking. Provided you can get to the good hiking locations, this can be a very affordable way to see more of Japan. The huts on hiking trails tend to be priced reasonably and there are amazing things to see, from volcanoes on Japan's southern island of Kyushu to the peaks of the Japan Alps in Central Honshu.
Save money on Tokyo's museums by getting a Grutt Pass, which will get you free or discounted access to around 75 museums in Tokyo.

Buy souvenirs in 100, 300, 500 and 1,000 yen stores. One price stores come in many types in Japan, corresponding roughly to $1, $3, $5 and $10 stores. They have more expensive one price stores as well. Many items in these stores look like they were far more expensive and make great gifts for yourself and others. Look for THE DAISO, Seiriya and 3 Coins, but there are countless others.
Similar Post You May Like
Daffodil Japan IT, Union Heights 01, Level 8, 55-2, West Panthapath, Dhaka (Adjacent to Square Hospital), 1215 Dhaka, Bangladesh.

Study Work & Settle in Japan !! Call for direct admission: 01847140110 ও 01713493282.

Daffodil Japan IT Limited Union Heights 01, level 8 55-2, West Panthapath, Dhaka.